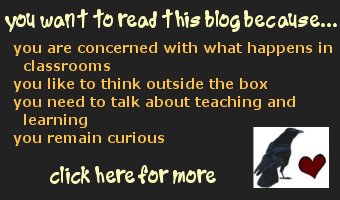 Getting the most out of this blog
Read favourite posts by clicking through the images on the home page.
Listen to some of the posts by clicking on podcast (category link located in the sidebar)
See permanent pages by clicking on the page titles above the header image.
See posts organized by descriptor tag by clicking on the tags in the sidebar cloud or at the bottom of each post.
See who inspires me by reading through my blogroll (link at the top of the page, above the header image).
Participating
This blog thrives on comments. Most of my posts are inspired by comments made on previous posts.
Add your voice through the comment form at the end of each post or page.
Or you can contact me privately at Contact/Web (link at the top of the page, above the header.)
I always look forward to responding to your comments and messages.
If your comment does not appear immediately it is because my spam blocker has held it for some reason and I will release it as soon as I notice! This doesn't happen often, but it has been known to happen and I am working to fix that.