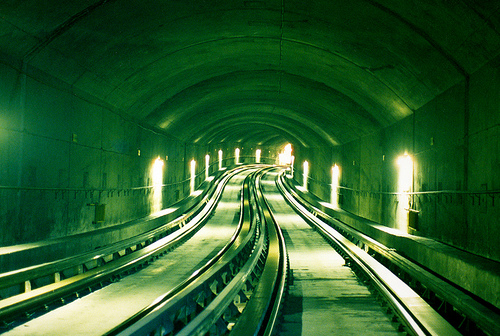 Every day 2 of our 9-day cycle at school I take my older group of students out on a travel day. We take public transportation to travel from Chateauguay to Montreal.
Each day 2 we try to go to a new place, and each time I try to incorporate a new travel skill into the day, but today was way too cold to go crazy at -18 when we left this morning! Especially after having to wait outside for 30 minutes for our bus when we missed it by about 2 minutes…
Luckily  Montreal has an underground city so we opted to wander around underground instead of do the walking tour of great graffiti I had planned. We're going to save that for a warmer day.
Things we need to work on:
One of my students has a difficult time keeping track of his money and always needs to borrow some in order to get home. Today he had to borrow 6$ from me! I know that this continues to happen because I always bail him out, so I need to plan for this not to happen next time.
I try to get my students to plan the trips, but it is difficult for them because they really do not know Montreal very well even though it is so close to Chateauguay.  I have to come up with ways to motivate them to find out about different places of interest.
I felt that today's trip was kind of dull, though, when I read my students' posts I see that there are things to experience – even on dull days.
We went to Montreal for travel day